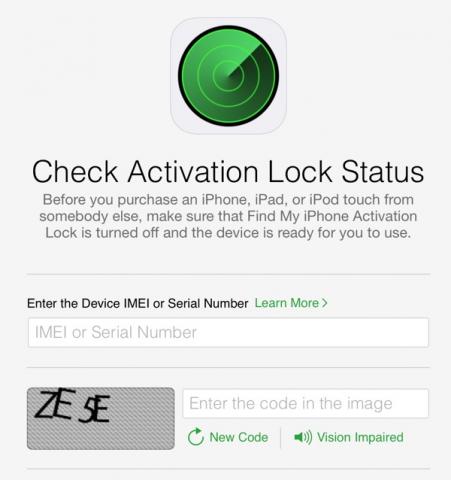 If you want to buy a new iPhone second hand, make sure you check it before paying up as you can do nothing with it if it's locked to another apple id.
Up until now there was no page to check if the device is locked or not. Apple has released the "Activation Lock Status" tool which is accesible via iCloud.com and alows users to enter a Device IMEI or Serial Number to check it's activation lock status. For those who are not aware, the IMEI is written on the back of any iOS device next to "Designed by Apple in California" FCC ID and IC.
If an iOS device does have Activation Lock enabled, Apple's tool will give users a clear warning that an Apple ID and password will be required before another user can activate the device. It also provides instructions on how to remove Activation Lock from a used device, which requires contacting the previous owner.
So without further discussion, the brand new tool is available at the following link: https://www.icloud.com/activationlock/